Strafworp! is een gratis, snel bordspel voor iedereen van zeven jaar en ouder. Het lijkt op korfbal, maar ook als je niet korfbalt, kun je dit spel spelen.
Je speelt Strafworp! met twee tot acht spelers, die in twee teams een wedstrijd spelen. Een wedstrijd duurt ongeveer een half uur.
Meer informatie over en downloads van Strafworp! staan op de pagina "Over Strafworp!".
Strafworp! is ook beschikbaar in het Engels, Frans en Duits.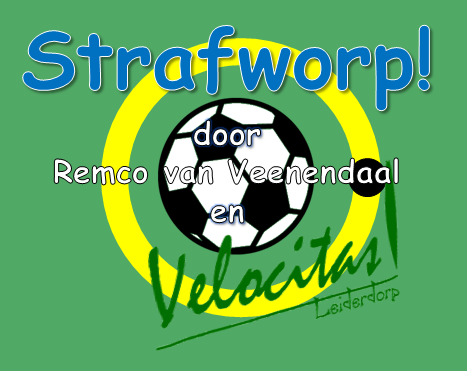 Strafworp! (Penalty!) is a free, fast-paced board game for anyone aged seven and above. It resembles korfball, but even if you don't play korfball, you can play this game.
Strafworp! is played with two to eight players, who play a match in two teams. A match will take about half an hour.
Please find more information about and the downloads of Strafworp! on the "About Strafworp!" page.
Strafworp! is also available in Dutch, French and German.